Last Updated on February 8, 2023
Don't let your bathroom tiles and grout suffer from a deep-set dirt buildup that seems impossible to get rid of. Just switch to steam cleaner for effective cleanliness without any harsh chemicals. With the right machine, you can easily blast away dirt and debris on surface areas and those hard-to-reach spots in crevices.
The best steam cleaner for bathroom tiles and grout includes chemical free steam cleaning so that no toxic fumes are released during use.
Enjoy precise temperature control, quick heating time, long-running period, and a large capacity tank, so no constant refills are necessary. Plus, lightweight portability and powerful cleaning power let you move around with ease whenever needed.
We'll walk through five of our top steam tile & grout cleaners so that when it comes time to make a decision, you can have confidence knowing all the key points are covered.
Best Steam Cleaner for Bathroom Tiles and Grout: Editor's Choice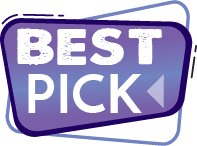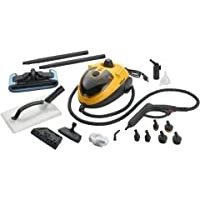 Wagner Spraytech 915e Power Steamer
High capacity and long run time Power Steamer
● Temperature: 212°F/100°C
● Run Time: 40 minutes
● Heating Time: 9 minutes
● Tank Capacity: 40 oz (1182 ml)
● Hose Length: 8 ft.
● Weight: 13.07 pounds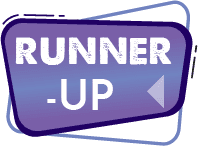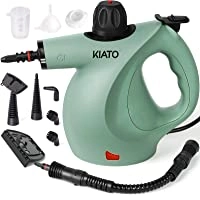 Kiato Mini Steam Cleaners
Multi-purpose mini handheld steam cleaner
● Temperature: 221°F/105°C
● Run Time: 10 minutes
● Heating Time: 2.30 minutes
● Tank Capacity: 450ml
● Hose Length: 16.4ft
● Weight: 4.71 pounds
Top 5 Reviews on Steam Cleaners for Bathroom Tiles & Grout
Get ready to kick dirt and grime out of your bathroom tiles. Steam cleaners can do the job without needing harsh chemicals, so read on for a review roundup of five popular options that'll help you decide which one is right for cleaning away tile woes.
1. Wagner Spraytech 915e Power Steamer for Bathroom Tiles and Grout
Step up your cleaning task with the Wagner Power Steamer. This portably packed powerhouse gives you all the run time you need while keeping even delicate surfaces safe, making it simple to spruce up any surface with ease.
Sale
1. Chemical Free Cleaning:
The Wagner Spraytech 915e Power Steamer allows you to clean tile and grout without the need for harsh chemicals or scrubbing. Its advanced steaming technology reaches deep into tile grout lines, lifting dirt, grease, and grime with ease.
You can also use the steam mop with the handheld steamer to clean radiators as well as other hard-to-reach areas that traditional mops can't reach.
2. Portable and Easy to Use:
With an 8 ft. steam hose included in the package, you can take Wagner Spraytech 915e power steamer for bathroom tiles and grout wherever you need it. This makes it perfect for reaching tall walls or getting into between tiles to clean areas mops would normally struggle with.
On top of this, its user-friendly design requires minimal effort and is incredibly easy to set up right out of the box.
3. Long Run Time:
The Wagner power steamer offers 40 minutes of continuous cleaning power before needing a refill. This feature allows you to thoroughly clean larger surfaces, such as entire bathrooms at once without having to stop frequently due to lack of steam power.
4. Holds a Lot of Water:
With a 40 oz capacity tank, the steamer heats up quickly, reaching temperatures up to 212°F/100°C in less than nine minutes. It makes large scale cleaning projects much quicker and easier than ever before.
The tank also features an anti-leak design which eliminates the risk of any messes while in operation, making sure your floors are not damaged by hot water spills mid-cleaning session.
5. Safe on All Types of Surfaces:
It's safe to use on a whole range of surfaces like marble and ceramic tiles or delicate materials such as wood flooring and fabrics. With this handy tool, you can tackle even the toughest jobs with confidence. Cleaning even hard-to-reach places is easy with this powerful device.
Pros:
Cleans tile and grout with ease
Leaves surface shining and streak-free
Compact and lightweight for easy maneuverability
Ideal for a variety of surfaces
Heats up under 9 minutes
Con:
Needs to be constantly reheated
---
2. Kiato Mini Steam Cleaners
Cleaning bathroom tiles and grout just got easier with the Kiato mini steam cleaner. Boasting an impressive capacity, powerful performance, and built-in safety locks. This innovative device utilizes hot steam to quickly break down dirt, grease, and build-up from hard surfaces.
1. Safely Lock Design:
Kiato Mini Steam Cleaners feature a robust locking system that allows users to easily lock the steamer before operation. This is an important safety feature that prevents any accidental release of steam during operation. The steamer also has an automatically locked child safety lock that prevents unauthorized users from operating it.
2. Large Reservoir:
This mini steam cleaner comes with an extra large water tank capacity of 450ml which makes them ideal for longer cleaning tasks. The recommended load capacity is 250ml so you can be sure that your steamer will last through even the toughest jobs around your home or office.
3. High Temp Cleaning:
Kiato has the ability to emit a powerful, high pressure flow of hot steam at temperatures ranging from 105°C/221°F to 1050-1150 watts for deep cleaning performance. Its steam blast technology allows you to thoroughly clean hard-to-reach spots with sticky, gooey grease and grime buildup with ease.
4. Constant Steam Pressure:
With its high-powered, constant steam pressure setting and 10 minute cycle time, this floor steamer puts efficiency into overdrive. You won't have to worry about those pesky water breaks ever again so get the job done fast and efficiently with this amazing tool.
5. Safe & Chemical-free Cleaning:
In addition to its effective cleaning results, this chemical free device also offers a safe cleaning environment, as there are no harsh chemicals left behind after use. 
This feature makes it suitable for all ages, including kids and pets. It has 16.4ft hose length ensuring maximum reach wherever you need it in your house or apartment building.
Pros:
450ml water tank means less refilling
Safe for family use
Lightweight and portable for easy use
16.4 ft power cord for extended reach
Continuous steam for 10 minutes without stopping
Deeply clean bathroom tiles and grout
221°F/105°C pressured flow of steam
Cons:
Drips very little hot water
Comes with a curled hose instead of straight
---
3. Eave Handheld Steam Cleaner
Now grout cleaning doesn't have to be a dreaded task. The Eave cleaner is an excellent tool for making quick work of tile and grout. Lightweight, portable, and so versatile, it'll help you quickly tackle those surfaces with ease.
Sale
1. Continuous Steam:
The handheld steam cleaner offers continuous steam for up to 10 minutes at an impressive 105℃ (221℉). No need to wait for pressure to build, so you don't have to work in intervals or waste time waiting around.
This incredible device effectively cleans tough stains, grime and gooey spots without leaving any mess behind.
2. Safe for Use:
Using the handheld steam cleaner is safe as it does not emit any chemicals in the process. So it makes an ideal choice for a healthier way to clean their homes. When you're not using the handheld steam cleaner, you don't have to worry about accidental sprays with the lock in place trigger.
3. Water Tank Capacity:
Enhance your cleaning with this powerful 1050-1150 watt steam cleaner. Boasting an impressive 450ml capacity tank, it's designed to keep you going even when tackling the toughest stains. Relax knowing that 250ml is all you need for a deep clean and efficient performance every time.
4. Lightweight and Portable:
Weighing only 4.49 pounds, the Eave handheld steam cleaner is extremely lightweight and very easy to transport from one area to another without any hassle. It also features an ergonomic handle that provides a comfortable grip during use along with a 6.4ft (5M) hose.
The cord enables access in hard-to-reach corners and tight spaces around the home or office space.
5. Versatile in Use:
The versatile uses of the Eave steam cleaner are endless. This incredible little device can tackle almost any mess, from kitchen fridges and ovens to bathroom mirrors, sofas, and beyond.
It even comes complete with a variety of attachments which make tackling different surfaces even simpler than before.
Pros:
Great for continuous steam
Produces steam quickly
Cleans grime and built-up dirt with ease
Lightweight and portable for easy maneuvering
Long power cord extends your cleaning range
Comes with a variety of attachments for different surfaces
Cons:
Good for small projects
Heavy for some users
---
4. Puetz Golf Powerful Handheld Steam Cleaner For Bathroom Tiles And Grout
Tackle every tile and grout line in the bathroom with Puetz Golf's steam cleaner, With high-pressure steam, it eliminates deep dirt, grease, and pesky grime like a pro. Get that sparkle back to your tile surfaces without scrubbing.
Sale
1. Deep Steam Cleaner:
This deep steam cleaner comes equipped with a pressurized steamer to provide deep steam cleaning on bathroom tiles, grout, dish washing, ovens and soap containers. Its 6ft power cord ensures long range maneuverability for effortless accessibility of hard to reach areas.
2. High Powered Steam Cleaner:
Puetz Golf high powered steam cleaner produces 1250W of power to deliver 360-degree cleaning angles for even the toughest of dirt stuck between tiles or dirty grout. With the ability to maneuver through tight spaces or corners with precision, you can keep your tiled surfaces looking fresh and pristine in no time.
3. Water Tank Capacity:
With its 16.06oz tank, this steam cleaner is the perfect tool for deep-cleaning tile floors and banishing dirt and grime from even those hard to reach corners in bathrooms. Fill it up to the recommended level of 12.7oz, and you can be sanitizing large areas quickly all within 10 minutes.
4. Safety Lock:
Puetz Golf powerful handheld steam cleaner for bathroom tiles and grout has an important safety lock feature. It locks the easy-to-press trigger making it inaccessible by kids or pets when not in use or if they are being clumsy around it while it is running.
5. Multipurpose Steam Cleaner:
With its 14-in-1 capabilities, this powerful handheld steamer makes it easy to tackle all kinds of small household chores. An extension hose allows you access tough places while the funnel and measuring cup help fill the reservoir effectively without any mess.
Pros:
360-degree cleaning angle makes it easy to maneuver
Comes with a detergent container for heavy-duty cleaning
1250W of power provides plenty of steam
Steam sanitizes and disinfects surfaces
Trigger is easy to press
Safety lock prevents accidental discharge
Cleans 14 surfaces in one easy step
Has a long power cord for a greater range
Cons:
Trigger lock may not be helpful for all users
Shaft/wand part of the unit gets a little bit hot
---
5. Vilucks Portable High Pressure Steam Cleaner:
Vilucks steam cleaner is an innovative and efficient way to deep clean your bathroom tiles and grout. With its advanced heating system, powerful steam injection, and safety features, it can easily tackle the dirtiest of surfaces with ease.
1. Tank Capacity:
Vilucks steam cleaner has a maximum tank capacity of 450ml, which can fill up to 350 ml in one go. It is equipped with a closed heating system and an upgraded boiler liner for faster cleaning time, only 9 minutes.
2. Cleaning Temperature:
The cleaning temperature of Vilucks high pressure steam cleaner can reach up to 105°C/221°F with 1050W high power, providing rapid heating in 3-5 minutes. The strong hot steam is effective for 9-14 minutes for thorough decontamination of surfaces.
3. Deep Cleaning:
This powerful machine generates high pressure at 3 bars while releasing hot steam to tackle oil stains and dust with ease. It can even clean corners that are 2 meters away with its long reach nozzle attachment. In addition, it dissolves stubborn dirt and deposits residues quickly on bathroom tiles or grout surfaces around your home.
4. Automatic Steam Injection:
The Vilucks handheld steamer is designed with safety in mind. Its innovative buckle design, automatic steam injection system, and easy-to-use thumb switch release lock make it super simple to use so no buttons are required.
5. Supporting Multi-surface Cleaning:
The high pressure steam cleaner features 10 versatile cleaning functions that make it suitable for use on a variety of surfaces. It can be used to safely iron clothes, clean sofas, textiles, toys, floor mats, kitchen surfaces, glass surfaces, and even barbecue racks.
The device's adjustable pressure settings allow users to customize the power of the steam based on their particular application.
6. Chemicals Free Cleaning:
The Vilucks cleaner offers an effective and chemical free solution for deep cleaning bathroom tiles and grout. It boasts a water boiler that produces high temperature steam with enough power to sanitize and kill bacteria without the need for harmful chemical substances.
This makes it an ideal option for households with children or pets sensitive to chemical cleaners. It includes an integrated detergent tank which allows users to add natural cleaning supplements if desired.
Pros:
Heats up in 3-5 minutes
Sends out pressurized steam for 9-14 minutes
Larger capacity (450ml) and longer operation time
1050W power allows for rapid heating
Flexible to clean any corner of your room
Strong decontamination and deep cleaning capability
Safe for children and pets
No damage to surfaces or skin
Con:
Need to connect the steamer to power sources
Unsafe to open with power on
---
Comparison Chart of the Bathroom Steam Cleaners for Tiles and Grout:
| | | | |
| --- | --- | --- | --- |
| Product Name | Temperature | Run Time | Tank Capacity |
| Wagner Spraytech 915e Power Steamer | 212°F/100°C | 40 minutes | 40 oz (1182 ml) |
| Kiato Mini Steam Cleaners | 221°F/105°C | 10 minutes | 450ml |
| Eave Handheld Steam Cleaner | 221°F/105°C | 8 mins | 450ml |
| Puetz Golf Powerful Handheld Steam Cleaner | 230°F | 8 minutes | 16.06 oz/473.176 ml |
| Vilucks Portable High Pressure Steam Cleaner | 221°F/105°C | 9 minutes | 450ml |
How to Choose the Best Steam Cleaner for Tiles and Grout in the Bathroom?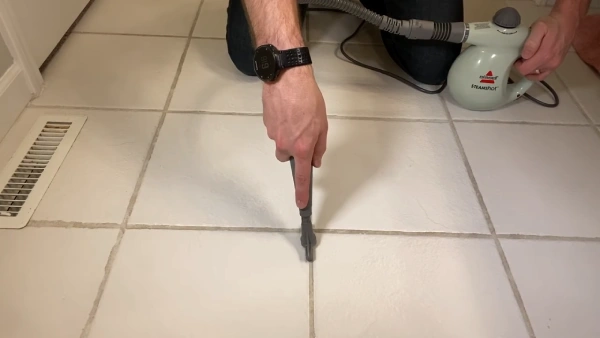 Searching for the optimal steam cleaner to tackle your bathroom tile and grout can be a daunting task. With careful consideration of essential features, you're sure to uncover an ideal machine that'll have those tiles glistening.
01: Chemical Free Steam Cleaning:
When choosing the best steam cleaners for bathroom tiles and grout, it is important to select one that does not require chemicals to clean. A chemical-free steam cleaner utilizes only the power of hot water vapor to loosen dirt, grime, and other debris on surfaces while killing common bacteria and germs.
Get the dirt and grime out without worrying about damage. With a powerful hot water vapor steam cleaner, you can get rid of dirt, even in tight corners and crevices. Plus, it's safe for all kinds of materials, so cleaning won't be accompanied by any accidental damage.
02: Steam Temperature:
Steam temperature is another key factor when selecting the best handheld steam cleaner for bathroom tiles and grout. The temperature should reach at least 200°F (93°C) for optimal results.
At this temperature range, most surfaces can be sanitized sufficiently without damage or discoloration from excessive heat. Check whether the machine has an adjustable temperature setting so that you can tailor it according to the surface material.
03: Powerful Motor:
A good quality motor is also necessary when choosing a neat steam cleaner for bathroom tiles and grout, as it helps ensure consistent performance over time. Look for models with strong motors supported by features like overload protection so they last longer and deliver better results even with frequent use.
Take note of its noise level because lower decibels mean quieter operation. It could be beneficial if you plan on using your machine often in small spaces like bathrooms or tight corners within your home.
04: Heating Time:
Review how quickly the machine reaches its maximum operating temperature before purchasing it. Heating time will affect both efficiency and safety when cleaning bathroom tiles and grout with steam cleaners.
A good quality model should only take about 5 minutes or less to heat up fully. Some machines may take longer, depending on their size and wattage rating.
05: Run Time: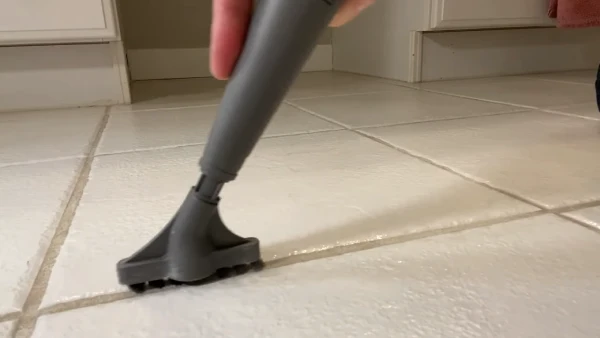 A bathroom tile steam cleaner's runtime will play a big role in how long it takes to do the job. Depending on the size of the area you plan on cleaning, you may need a steam cleaner that can last more than 10 minutes at a time.
If you have multiple bathrooms with tiled floors and generous amounts of grout, invest in a steam cleaner that provides longer runtime. This will save you from having to refill the tank mid-clean or make multiple trips to clean your home effectively.
06: Tank Capacity:
The tank capacity of a steam cleaner is another essential factor when choosing the best bathroom tile steam cleaner. A larger tank capacity means more water and cleaning solution can be stored inside the unit, allowing you to clean more areas without having to refill and wait for it to reheat again.
Look for one that offers up to 350 ml of water capacity or greater so that you don't have to frequently refill while cleaning. Some grout steam cleaners come with detachable tanks which makes refilling quick and easy.
They are also lightweight, allowing you to carry them around without feeling too much fatigue as you clean them. A larger tank also means a heavier machine which could affect maneuverability or portability. Therefore, finding the right balance between tank size and weight suits your needs is important.
07: Hose Length:
The hose length of your grout steam cleaner is an important feature that can make life easier when steaming bathroom tiles and grout. Having a longer hose makes it easier to reach into tight spaces, like behind toilets or in corners.
If you're looking for a multi-purpose machine that can clean surfaces from floor to ceiling, you should look for one with an extended hose length.
08: Safety Features:
As with any appliance, safety features are essential when selecting the best steam cleaner for bathroom wall tiles. An adjustable pressure control knob and anti-scalding protection mechanisms provide extra reassurance. You can tackle tough stains with minimal effort all while feeling safe in high-pressure situations.
Look for high temperature limit settings which allow users to set their own temperature limits according to their comfort level. This ensures that any potential scalding hazard due to overheat is significantly reduced during operation times.
Look for models with automatic shut-off sensors or alert systems. With this feature, you won't risk leaving it overnight accidentally or forgetting about its operational status altogether. Make sure any model you choose has good insulation around its boiler area so as not to burn yourself while using it.
Additional safety features such as child locks or password locking systems should be taken into account as well. This way, only those authorized personnel can operate the machine in order to ensure no accidents occur as a result of improper usage.
09: Multi-purpose:
Having a multi-purpose steam cleaner is incredibly beneficial when tackling bathroom tile grout cleaning tasks. This type of machine comes with different attachments that you can use for different jobs.
For example, there are floor scrubbing brushes for taking dirt off floors and detail nozzles for getting into tight spaces or hard-to-reach places. Some models come equipped with accessories specifically designed for cleaning floors and carpets and fixtures such as showers and tubs.
This means you don't need separate machines for different jobs. All of your cleaning needs can be met by one single device. Having multi-purpose features makes it easy to switch between tasks quickly and efficiently while still achieving excellent results throughout your home.
10: Lightweight & Portable:
When selecting a steam cleaner for bathroom tiles and grout, you should also focus on its weight and portability. Models that are lightweight and easy to move around make cleaning much easier. They do not require much effort when transportation is necessary from room to room or up flights of stairs etc.
As most models are cordless and battery-powered, they can offer more versatility, especially when moving between different properties. Many portable models can stand upright on their own, so they don't need constant supervision while they're running or in storage.
How to Clean Bathroom Tiles and Grout Using a Steam Cleaner?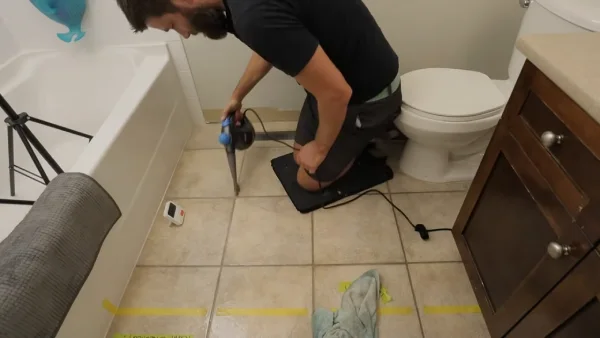 Steam cleaning is an effective way to get rid of dirt, mold, and mildew build-up on bathroom surfaces and grout. The process may seem complicated for newbies, but it's relatively simple when you break it down into steps.
Step 1: Opening or Unscrewing the Cap:
Open or unscrew the cap and add water according to instructions. Close the cap firmly, then securely attach all suitable accessories like nozzles and brushes.
Step 2: Plugging In the Power Cord:
Plug in the power cord into a suitable power source and look for a yellow light at the bottom of the machine that indicates it is powered on. Wait for the yellow light to turn off, which signals that the heating is complete, before proceeding further.
Step 3: Pressing Steam Button:
Once ready, press down on the steam button, which will release bursts of hot steam onto the surfaces being cleaned. This action allows for hands-free steaming as long as you hold down on this button after cleaning your tiles and grout.
To ensure this setting remains active during cleaning, push a lock button to the right side of the machine until it clicks into place after pressing down on the steam button initially.
Step 4: Spraying & Brushing Surfaces:
Start by spraying onto the surface with a steam cleaner at areas where dirt or stains are visible. This will help melt away dirt quickly, with minimal scrubbing required afterward.
After spraying has been completed, brush along the surface gently with a provided brush attachment for more effective cleaning results overall. Make sure to pay close attention to hard-to-reach corners so that no dirt is missed out when cleaning tile surfaces or surrounding grout lines in between them.
When using a steam cleaner, it is essential to aim your device as closely as possible toward stains when releasing bursts of hot steam onto them. This helps prevent any damage from occurring due to high temperatures coming from the machine itself while cleaning surfaces effectively too.
Step 5. Unplug the Machine:
After all desired tile surfaces have been cleaned, unplug the machine from the power source. Allow your machine to cool down completely before storage.
What Should You Not Use a Steam Cleaner on?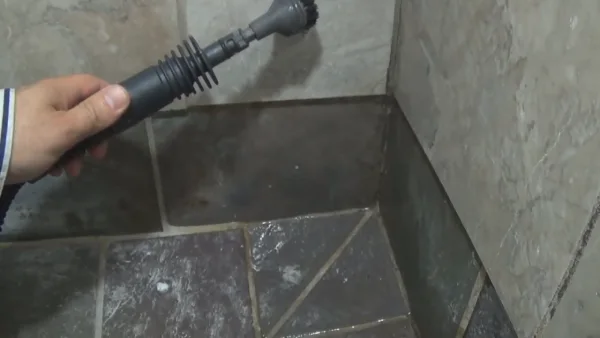 Steam cleaners should not be used on water-based paint, cardboard, porous surfaces, food plants, delicate items like silks and thin plastics, or velour upholstery. The heat from the steam cleaner can damage or discolor these materials.
Can You Use a Steam Cleaner On Bathroom Tiles?
You can use a steam cleaner on bathroom tiles. It is an effective way to sanitize and clean the surface of the tile, penetrating deep into the pores to remove dirt, bacteria, mold, mildew, and other stubborn residues.
Steam cleaners can also remove tough stains and marks left by soap scum and other common bathroom grime.
Can You Steam Clean Bathroom Grout?
Steam mopping or cleaning helps clean bathroom grout as long as it is done properly. The hot steam will help remove dirt, mold, mildew, and other debris that can accumulate in the grout lines without causing any damage to the surrounding tiles.
It's important to use a gentle brush attachment when cleaning grout lines with a steam cleaner to ensure that you don't scratch or otherwise damage the surface of your bathroom tiles.
Will A Steam Cleaner Remove Mold from Grout?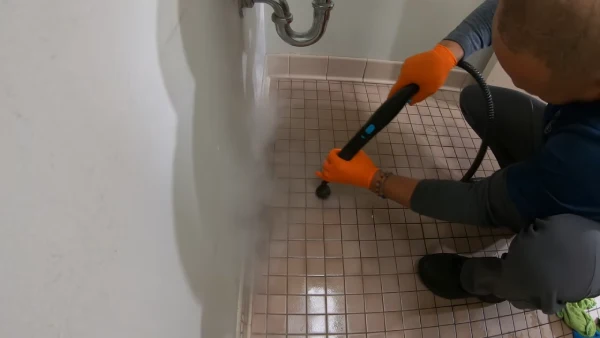 A steam cleaner will loosen up mold in the grout, making it easier to remove with a brush and detergent. However, it is important that you use an appropriate cleaning solution along with your steam cleaner so that you do not damage the grout or cause further staining from harsh chemicals.
Is Steam Cleaning Safe for Tile and Grout?
Steam cleaning is a safe way to clean tile and grout since it does not require harsh chemicals or scrubbing. The steam penetrates deep into the grout to effectively remove dirt and debris without damaging the surface of the tiles.
Do You Have to Reseal Grout After Steam Cleaning?
After using a steam cleaner on your grout, it is recommended that you reseal it immediately in order to protect it from dirt, mold, mildew, and bacteria build-up. Resealing your grout will also help keep it looking like new for longer.
Discover the Ultimate Cleaning Solution for Your Bathroom
A good quality steam cleaner is essential if you want to keep your bathroom tiles and grout looking their best. Not only do they provide an effective yet gentle way to clean those hard-to-reach areas, but they can also help conserve water compared to traditional methods such as spraying or mopping.
When searching for the best steam cleaner to suit your needs, consider all of the factors discussed here, including chemical free steaming, temperature output, motor power, heating time, run time, tank capacity, cord length and safety features.
Wagner Spraytech is the best handheld steam cleaner for bathroom tiles and grouts. This handheld cleaner offers a great balance of portability, long run time, and ample water capacity. Plus, it works on all surfaces without causing any damage or discoloration giving you peace of mind during your deep clean session.
Sale
Best Steam Cleaner for Bathroom Tiles and Grout: Top 5 in 2023