Last Updated on February 12, 2023
Having a clean bathroom is not just about appearances but also an essential factor in hygiene and healthy living. Cleaning your bathroom requires the right tools and equipment, such as power scrubbers. Because manual scrubbing of bathroom surfaces can be time-consuming, tiring, and inefficient.
The best bathroom power scrubbers are a great tool to ensure that all surfaces are left sparkling clean. Using them removes dirt, bacteria, grime, and other harmful germs from any surface without harsh chemicals or manual scrubbing.
Picking an electric scrubber requires considering multiple factors. From construction and portability to cost efficiency, automation, extra features, and safety. Finding a size that fits your needs makes cleaning more efficient than ever.
Let us help you out. We've got a list of top brands' most efficient and valuable bathroom power scrubbers. So you can rest assured that you're getting the highest quality product for your money.
Best Bathroom Power Scrubbers: Editor's Suggestions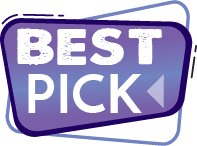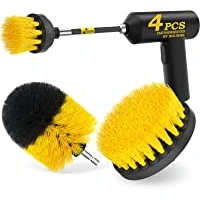 Holikme Power Scrubber Cleaning Brush for Bathroom
Clean your bathroom with this compact power scrubber
● Color: Yellow
● Handle Material: Stainless Steel
● Brush Material: Nylon
● Item Weight: 11.3 Ounces
● Brush Head Included: 3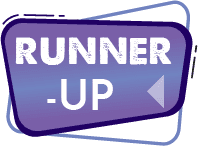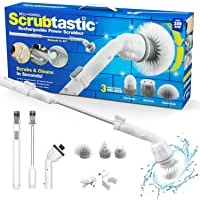 Bell+Howell Electric Shower Scrubber for Bathroom
Clean hard-to-reach places with the extendable handle
● Color: White, Grey
● Handle Material: Plastic
● Brush Material: Nylon
● Item Weight: 38 Ounces
● Brush Head Included: 3
● Extendable Handle: Up to 39″
Top 5 Bathroom Power Scrubbers: Researched Reviews
It's no secret that power scrubbers are a necessity when it comes to cleaning bathrooms. But with so many options available, how do you know which is the best? It's time to review five of the top-rated bathroom power scrubbers on the market and review them here:
1. Holikme Power Scrubber Cleaning Brush for Bathroom
Make your cleaning experience effortless with the Holikme bathroom scrubber. Its powerful motor and variety of brush sizes work together to tackle any home task. Plus, its small size ensures it's ideal for taking on the go so you can keep surfaces clean wherever life leads you.
Sale
Durable Construction
The Holikme power scrubber is made from stainless steel handles and nylon brush material, making it a durable cleaning tool that can withstand wear and tear. The stainless steel construction ensures it won't rust or corrode, making it ideal for wet environments like bathrooms.
Portable and Compact Size
One of the best features of the Holikme power scrubber cleaning brush for the bathroom is its portability and compact design. It's lightweight and small enough to fit in a pocket or purse, making it easy to bring along when traveling or visiting friends or family.
It also fits easily into tight spaces where you cannot use larger brushes, making it ideal for scrubbing the grout between bathroom tiles.
No Need for Manual Labor
Compared to manual scrubbing, this cordless scrubber has three times more power. This eliminates the need for manual labor when cleaning, making your job faster and easier than ever before. It's great for those with limited mobility or who want a quick clean-up without putting in hours of hard work scrubbing manually.
Variety of Brush Sizes and Shapes
The Holikme bathroom scrubber has three brush sizes: 2.5", 3.5", and 4". It allows you to choose one that fits your needs and preferences when tackling a particular task. Each brush head has a different shape: flat-bristled, angled-bristled, or pointed-bristled.
Tackle Any Cleaning Task
No matter what kind of cleaning job you have. From deep grout cleaning to removing soap scum from tile walls, the Holikme scrubber is up for the challenge. Its strong motor is powerful enough to tackle tough stains with ease, while its variety of brush sizes lets you get into even tight spaces with ease.
Positive Things:
Clean a variety of surfaces with just one tool
Reach tight spaces and hard-to-reach areas
Fit into most cordless drills for easy use
The nylon bristles will cause no scratches
Cleans effectively without harsh chemicals
Insufficiencies:
Brushes are too soft and can break easily under rough pressure.
---
2. Drill Brush Bathroom Power Scrubber
Get your bathroom looking spotless in a fraction of the time with the Drill Brush power scrubber. This revolutionary product fits any drill and cleans up practically anything. No special skills or costly tools are needed. It'll do all the hard work for you so that even deep cleaning can be effortless.
Cleans Any Surface Imaginable
Using the Drill Brush bathroom scrubber, you can easily clean everything in your bathroom, from tile and grout to shower doors and fixtures. With the high-torque brush head, you can easily scrub away dirt, soap scum, mold, and mildew.
Fits Any Drill
This power scrubber fits any drill making it incredibly easy to use for anyone. All you have to do is attach the brush head to your drill and let the brush do all the work. This power scrubber works on any surface, no matter what kind of drill you have, corded or cordless.
Makes Cleaning Faster and Easier
Cleaning with a traditional sponge or mop takes up too much time and energy compared to using the Drill Brush (Yellow-Orig-Yel-2-4-Lim-Short) scrubber. Its powerful bristles spin quickly so you can finish your cleaning job in half the time.
Don't Need Any Special Skills
With this electric scrubber, you don't need special skills to clean your bathroom, making it ideal for anyone. Simply attach it to your drill (or an extension cord) and press down on the trigger while moving back and forth over any surface needing a deep cleaning.
Saves You Time and Money
Using this power scrubber instead of traditional methods such as sponges or mops not only saves you valuable time but also money in the long run due to its durability. High-quality nylon brush heads withstand wear and tear without breaking down over time, offering reliable results every time.
Positive Things:
Simple to use with any cordless drill
Brushes in three sizes and shapes
Cleans with the speed and power of a professional cleaner
It cleans surfaces that are difficult to reach by hand
Cleans bathtubs, showers, sinks, and toilets
Insufficiencies:
This power scrubber may be challenging to use if you have weaker hands.
---
3. HIWARE Power Scrubber Brush Set for Bathroom Surfaces
Get the job done quickly and effectively with HIWARE's power scrubber. This efficient tool makes light work of deep-seated dirt in bathrooms, featuring three differently sized brush heads that include a bullet shape for stubborn stains. What's more?
Easily Scrub Bathroom Surfaces
The HIWARE scrubber brush set provides an effortless method of cleaning bathroom surfaces. Its ergonomic handle gives users comfortable control, while its long bristles make it easy to reach into crevices, corners, and other hard-to-reach areas for a thorough clean.
Three Different-Sized Brush Heads
This brand's brush set comes with three different-sized brush heads: 2", 4", and a bullet-shaped one. Since each head can serve a different purpose, you won't have to buy extra attachments to handle any job.
Removes Deep-Seated Dirt and Stains
The bristles on the HIWARE power scrubber brush set for bathroom surfaces are made from high-quality nylon. This can help loosen dirt and grime stuck on the surface of your bathroom over time. Due to its powerful rotating action, difficult stains like rust or limescale are easily removed.
Will Not Scratch Surfaces
The material used for the bristles on this power scrubber brush set ensures that it will not scratch or damage any bathroom surface, such as porcelain or tile floors. And its flexible design allows it to reach hard-to-reach areas while still being gentle enough even when wet.
Can Be Used With or Without Detergent
The HIWARE 8541813874 brush set can be used with detergents if needed, but it works just as well without them too. This is good for people who want to use an eco-friendly approach when cleaning their bathrooms. They won't need to use harsh chemicals that could harm both humans and pets in your home.
Positive Things:
It comes with a bonus extend attachment for added reach
The nylon bristles are medium stiff, so they won't scratch
Easily remove dirt, dust, and filth with little effort
It fits into almost all cordless drills for added convenience
Quick change shafts make it easy to switch out brushes
Insufficiencies:
A short arm may not reach bathroom corners with this scrubber.
---
4. Rubbermaid Reveal Power Scrubber
Get your bathroom squeaky clean without breaking a sweat. The reveal power scrubber from Rubbermaid brings the power of modern cleaning all in one lightweight package, featuring two adjustable modes and water resistance for tackling any grime.
Sale
Small But Mighty
At just 9.9 ounces, the Rubbermaid reveal power scrubber is one of the lightest scrubbers for bathroom cleaning. Despite its small size, this tiny powerhouse can quickly power through tough grime and caked-on dirt from sinks, toilets, showers, and more.
Water Resistant For Durability
This rugged scrubber was built to last. Due to its water-resistant construction and rubberized molding, it's able to handle all kinds of spills without damage or corrosion. Its compact size won't take up too much storage space in your bathroom cabinet or closet.
Pulse and Continuous Mode
With two settings, pulse mode and continuous mode, you have complete freedom over using the Rubbermaid power scrubber in your bathroom cleaning routine.
Pulse mode is ideal for general surface cleaning where extra power is not required, or continuous mode is recommended for more aggressive scrubbing of tough stains.
Rubberized Molding and Ergonomic Grip
The ergonomically designed handle is designed for maximum comfort with its rubberized molding that offers a secure grip even when wet or soapy. For greater bathroom safety, rubberized moldings prevent slips when handling wet surfaces around bathtubs and shower stalls.
Great For Deep Cleans or Maintenance Cleaning
Whether you need a quick clean on your bathroom fixtures or go deeper into hard-to-reach areas such as tile grout lines or under cabinets. It is easy to maintain due to its lightweight and compact design. You can recharge it when not in use and clean up in no time at all.
Positive Things:
Faster scrubbing power than a manual scrubber
Saves time by oscillating at 60 times per second
Soft, ergonomic grip for comfort
6 volts of power provides enough scrubbing 
It comes with 4 AA batteries
Insufficiencies:
Does not come with different attachments.
---
5. Bell+Howell Electric Shower Scrubber for Bathroom
The Bell+Howell power shower scrubber is an advanced cleaning tool to make bathroom cleaning easy and efficient. With its extendable handle, high torque power, compact size, and rechargeable battery, this scrubber is perfect for keeping your bathroom looking spotless.
Extendable Handle
The Bell+Howell bathroom scrubber has an adjustable handle that can be extended up to 39 inches. This allows for easy reach and access to hard-to-clean areas like corners or behind the toilet. When not in use, the handle can be simply retracted back into its base for maximum storage space efficiency.
High Torque for Better Cleaning
This electric shower scrubber has a powerful motor that produces up to 4 volts of torque power for maximum cleaning effectiveness. The wide brush head provides 360° coverage, so you don't miss any spots when scrubbing.
Compact and Easy To Store
Despite its high torque power capability, the Bell+Howell electric shower scrubber for the bathroom is surprisingly compact, making it highly portable and easy to store away when not in use. It weighs just over two pounds, so you don't have to worry about cumbersome lifting or carrying it around the house.
Cleans Bathroom Tiles and More
With the Bell+Howell SYNCHKG112061 scrubber, you can easily clean all bathroom surfaces, such as tiles on walls or floors and around sinks or showers. It also comes with three interchangeable brush heads.
Flat brush head for tiles, a round brush head for grout lines and corners, and a detailed brush head for precise cleaning tasks like removing mold from grout lines or soap scum from faucets.
Rechargeable Battery Saves You Money
This electric shower scrubber runs on a 2000mAh rechargeable battery, saving you money from buying replacement batteries every time it runs out of power. It lasts up to two hours when fully charged, so you can keep using it even after several rounds of deep cleaning.
Positive Things:
It comes with three rotating brush heads for a thorough clean
Eliminates the need for harsh chemicals for a deep clean
It can be used on bathroom tiles, floors, and grout
The battery lasts through multiple uses
This scrubber is lightweight and allows for mobility
Insufficiencies:
Battery life may get shortened if you use this scrubber for a long time.
---
Comparison Table of the Best Electric Shower Cleaning Brush
| | | | | |
| --- | --- | --- | --- | --- |
| Product | Color | Handle Material | Extendable Handle | Brush Head Included |
| Holikme | Yellow | Stainless Steel | N/A | 3 |
| Drill Brush | Medium-yellow | Stainless Steel | N/A | 3 |
| HIWARE | Yellow | Plastic | N/A | 3 |
| Rubbermaid | Red, Gray | Plastic | N/A | 1 |
| Bell+Howell | White, Grey | Plastic | Extendable up to 39 Inches | 3 |
What to Look For When Choosing the Best Scrubber for Bathroom Cleaning?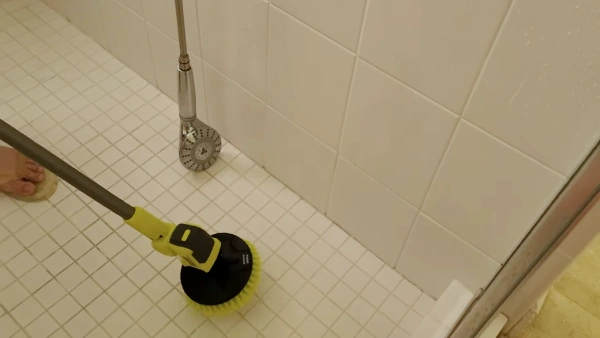 When tackling the tough job of cleaning your bathroom, having the right scrubber can make all the difference. We've put together some crucial factors to help you find the perfect scrubber for your bathroom cleaning needs.
Durability and Construction
When choosing a scrubber for bathroom cleaning, you want to ensure it has high-quality materials. This includes checking the handle build quality and durability. If possible, look for stainless steel handles, as they are more durable than plastic.
And you should make sure the scrubber is water-resistant and rust-proof so that it can stand up to frequent washing. Finally, nylon bristles are strong enough to scrub away dirt and grime while being gentle on surfaces.
Size and Portability
Another factor to consider when picking a scrubber is its size and portability. The tool you choose should be neither too big nor too small.
You'll also want to consider how much weight the scrubber will add to your cleaning routine, as well as whether or not it comes with handles for easier carrying from one place to another. If you need extra storage space, look for a scrubber that offers an easy way of storing it without taking up too much room in your home.
Level of Ease and Automation
When looking for an effective bathroom cleaner, you want to pick one that does not require manual labor or special skills to use efficiently.
Some scrubbers come with automatic features such as on/off switches, which make them easier to operate and control compared to ones that require continuous manual operation until the completion of the task at hand.
Make sure that whatever product you choose can tackle any cleaning task that needs attention, so you don't need multiple tools just for one job.
Different Sized Brush Heads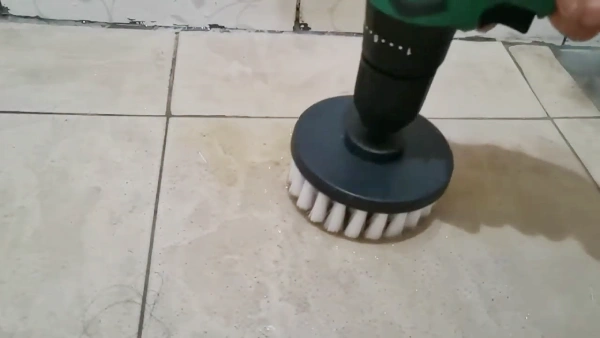 One important thing you should do when choosing a scrubber is evaluate what size brush head would work best for your cleaning tasks. Depending on what type of surface or object you plan on cleaning, different sizes could be more beneficial than others.
Generally speaking, brush heads range in size from 2″ up to 4″, but if needed, some models can even come with smaller ones like 1″. Ultimately, this choice comes down to preference since larger brush heads cover more area. In comparison, smaller ones get into hard-to-reach nooks and crannies more easily.
Look for Additional Features
The first is the continuous mode, which allows the scrubber to maintain its power and speed throughout the cleaning process. This can be useful if you need to clean a large area quickly or want to make sure that every inch of your bathroom surfaces is thoroughly cleaned.
Another feature you should look for is an extendable handle. This makes it easier to reach difficult spots, such as high corners and underneath cabinets. Also some models also have adjustable heads that allow you to customize the angle and pressure of your scrubbing effort.
Lastly, if you're looking for a truly powerful tool that won't run out of juice midway through your cleaning session, look for scrubbers with rechargeable battery options. This will provide more control over how long each session lasts.
Cost Efficiency and Safety Measures
When assessing price tags, consider not only the cost of the product but also its features and durability. High-grade materials may cost more upfront but will last longer in the long term. This could help save money due to reduced repair costs or replacement purchases.
And many products offer various levels of intensity and power, so you can adjust your scrubbing technique depending on how tough or fragile a particular surface is. Make sure that whatever scrubber you choose will not damage surfaces by not being too sharp or having too much power.
How Do You Use the Best Electric Bathroom Cleaner?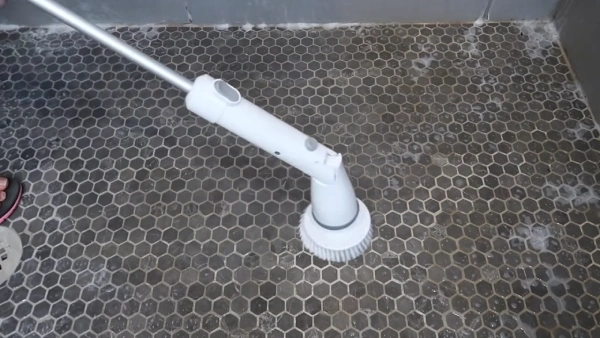 A cordless electric bathroom cleaner is the correct option for cleaning your bathroom. It is lightweight and easy to maneuver around tight corners, walls, and high-raised ceilings. To get the most out of your cordless electric bathroom cleaner, charge it fully before use.
The cordless electric bathroom cleaner comes with various attachments to clean different surfaces in your bathroom.
For example, the brush head can be used on tile floors, while the scrubber head can be used on bathtubs and showers. The long handle makes it easier to reach hard-to-reach places like behind toilets and in corners.
To use your cordless electric bathroom cleaner, start by attaching the appropriate attachment for the surface you are cleaning. Turn on the power switch and move the scrubber in a circular motion over the surface until it is clean. Make sure to rinse off any residue left behind with water after each use.
Using a cordless electric bathroom cleaner will save you time and energy in cleaning your bathroom surfaces. With its lightweight design and powerful motor, you will be able to quickly clean all of your surfaces without having to worry about cords getting in the way or running out of battery life during use.
What Does a Power Scrubber Do For Your Bathroom?
A power scrubber is a great tool for keeping your bathroom clean. It can help you quickly and easily remove dirt, grime, soap scum, and another build-up from surfaces like tile, tubs, showers, and sinks. With the right power scrubber, you can make quick work of tough cleaning jobs in your bathroom.
Power scrubbers are designed to spin at high speeds to create a powerful suction that loosens dirt and grime from surfaces. They come with different brush heads so that you can choose the best fit for the job. Some models also have adjustable extension handles to reach higher areas without straining yourself.
Using a power scrubber is much easier than using traditional cleaning tools like mops or brushes. It takes less time and effort to get the job done right. Plus, it's more effective at removing stubborn dirt and grime than manual scrubbing alone.
Overall, a power scrubber is an invaluable tool for anyone who wants to keep their bathroom sparkling clean without spending too much time or energy on it.
How Do You Clean a Bathroom Tile Power Scrubber?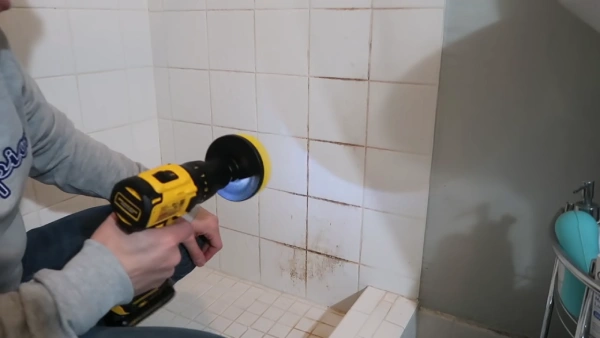 Keeping your power scrubber in good condition is essential for getting the best results when cleaning your bathroom. Here are some tips to help you maintain your power scrubber:
Clean the head of the scrubber regularly. Remove any grime, dirt, or soap scum buildup on it to ensure it is working optimally.
Keep the battery charged and store it away from direct sunlight when not in use. This will help extend its life and performance.
Change brush heads according to the manufacturer's instructions for optimal cleaning results.
Use the right amount of pressure when scrubbing surfaces, as too much force can damage delicate surfaces like tiles, marble, and porcelain.
Regularly check all cords and wires for fraying or other signs of wear and tear and replace them if necessary.
Clean the handle of your power scrubber with a damp cloth after each use to get rid of any dust or dirt that may have accumulated on it during cleaning tasks.
Store your power scrubber in a dry place away from moisture and extreme temperatures so it remains in good condition for years.
Following these tips will help keep your power scrubber in optimal condition and allow you to get maximum efficiency from it when cleaning your bathroom.
How Effective Are Electric Spin Scrubber Systems in Bathrooms?
Electric spin scrubber systems are an effective way to clean bathrooms. These cordless cleaning brushes are equipped with extendable stainless-steel handles and adjustable angles, making them perfect for reaching hard-to-reach areas like corners and crevices.
They also come with multiple brush heads that can be used for different surfaces such as tubs, tiles, walls, and more. The powerful rechargeable batteries provide enough power to get the job done quickly and efficiently.
Electric spin scrubbers are effective at cleaning bathrooms and make it easier on your back since you don't have to bend over or strain yourself while scrubbing. These systems are lightweight and easy to hold, so you can easily maneuver them around the bathroom without getting tired.
Overall, electric spin scrubbers keep your bathroom looking spotless without you having to do too much work. With their adjustable handles and powerful batteries, these systems make it easy to reach all those hard-to-reach spots in your bathroom and leave it sparkling clean in no time.
Is a Bathroom Power Scrubber Waterproof?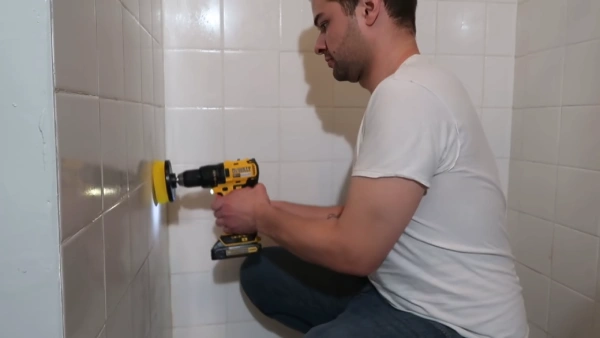 A bathroom power scrubber can be waterproof, water-resistant, or neither.
With waterproof power scrubbers, you can make even the wet areas of your home sparkle. Perfect for bathrooms and any other area that needs a deep cleanse.
Water-resistant power scrubbers have an extra seal that guards against moisture and accidental splashes. Best practice: double-check product specs before buying to ensure you stay dry while keeping things squeaky clean.
Clean Your Bathroom Easily with A Power Scrubber
The best bathroom power scrubbers are an excellent choice for any homeowner who wants fast and effective results when cleaning their bathrooms. Select the right model based on durability, construction, size, portability, ease, maintenance, and additional features to keep your bathroom clean.
Once you've found the right model that meets your needs, you'll enjoy having the ability to quickly and effectively tackle those problematic cleaning jobs in your bathroom. So, are you ready to take your bathroom cleaning game up a notch?
We recommend the Holikme power scrubber for bathroom cleaning, so you won't have to worry about germs. Let this power scrubber restore peace of mind with its powerful sanitation abilities.
Sale
Holikme 4Pack Drill Brush Power Scrubber Cleaning Brush Extended Long Attachment Set All Purpose Drill Scrub Brushes Kit for Grout, Floor, Tub, Shower, Tile, Bathroom and Kitchen Surface,Yellow
3 shape of brushes clean your bathtub, grout, upholstery, bathroom surface, floor, tile, shower,…
Extended reach attachment help brush to clean the tight spaces or hard-to-reach areas such like…
Time Saving: Get stubborn cleaning jobs done faster and achieve a deeper clean, definitely a good…
Best Bathroom Power Scrubbers: Top 5 for Hygiene in 2023