Last Updated on February 1, 2023
Marble showers bring sophisticated luxury and elegance to a home. But, neglecting to use the appropriate cleaning products can create long-term issues like etching, dullness, and staining on the stone's sealant that is designed to protect it.
Investing in the best marble shower cleaner can help.
We've collected all the information needed when making this important decision, such as understanding labels and ingredients, finding safe yet effective use around your home, and balancing fragrance with affordability and versatility. Plus, learn how professionals get that sparkling clean result every time.
Also, we will discuss what products to use if you encounter stains or watermarks on your shower walls. With this knowledge, you'll be an expert in no time.
Best Marble Shower Cleaner: Editor's Picks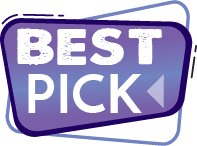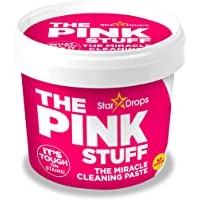 Stardrops Cleaner for Marble Shower
Leaves showers and other surfaces sparkling clean
● Item Form: Paste
● Scent: Fruity Rhubarb
● Specific Uses: Sinks, Furniture & Glass
● Material Feature: Toilet cleaner
● Item Volume: 17.63 Oz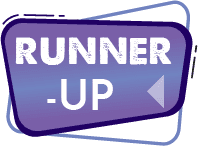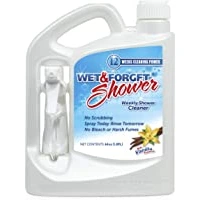 Wet & Forget Natural Marble Showers Cleaner Tile
Safe for daily use on most shower surfaces
● Item Form: Liquid
● Scent: Vanilla
● Specific Uses: Tile, Shower, Glass, Grout & Bathtub
● Material Feature: Natural
● Item Volume: 64 Fl Oz
Top 5 Cleaning Products for Marble Showers: Detailed Reviews
Maintaining a sparkling marble shower can be a challenge. The elegant and polished look of your bathroom doesn't require you to spend hours scrubbing the grout between tiles. Check out these five marble shower cleaners to keep your bathroom looking fresh:
1. Stardrops Cleaner for Marble Shower
Stardrops cleaner is a vegan and cruelty-free cleaning product known for leaving no streaks or scratches on surfaces while giving off a delightfully fruity scent. It can be used to quickly and easily clean a variety of surfaces, including marble shower walls. Let's explore how it works.
Sale
Vegan, Cruelty-Free Ingredients
Stardrops cleaner for marble showers is vegan and cruelty-free, meaning that no animal products or testing on animals is involved in its production. Instead, it's made from natural ingredients such as coconut oil and orange oil extract, with no artificial colors or fragrances added.
Leaves No Streaks or Scratches
Your marble shower walls won't get streaky or scratched after using this cleaner. This makes it perfect for achieving those glistening surfaces you desire without worrying about any damage done to the surface in the process. Also, you'll have peace of mind knowing your marble won't get scratched over time.
Mind Blowing Fruity Scent
When you use Stardrops cleaner on your marble shower walls, you'll be greeted with a delightful fruity scent that will make even the toughest cleaning jobs much more enjoyable. The natural ingredients used in the product combine to create an aroma that is sure to please even the most discerning noses!
Cleans Quickly and Easily
With Stardrops cleaner, cleaning your marble shower walls doesn't have to take hours anymore. Its gentle yet effective formula cleans away dirt and grime much faster than traditional cleaners, saving you time and effort so that you can get back to enjoying life sooner rather than later.
It can Be Used On a Variety of Surfaces
Stardrops aren't just for marble showers. It can be used on other materials too. So if you want a spotless bathroom sink or kitchen countertop, this product is up for the job. Not only does it work well on tiles, glass, porcelain, and laminate wood floors, but also on ceramic surfaces as well.
Pros:
Removes dirt, grease, grime, and stains
Restores the natural shine and luster
Non-drip foam cleaner that clings to surfaces 
It's environmentally friendly and biodegradable
Versatile and effective for a variety of surfaces
Con:
The toughest stains and grime might require vigorous scrubbing.
---
2. Wet & Forget Natural Marble Showers Cleaner Tile
Experience the benefits of natural cleaning with Wet & Forget marble shower cleaner. Just spray it on and let its pleasant vanilla scent keep your marble surfaces looking vibrant without all the hard scrubbing or harsh chemicals. Every time you enter your bathroom, you'll feel refreshed.
Sale
Safe to Use on Many Surfaces
Wet & Forget cleaner can be used on marble, granite, ceramic tile, grout, porcelain, and enamel surfaces without causing any damage or harm. Plus, it's non-caustic and contains no bleach or acids, so you don't have to worry about any harsh chemical residues left behind.
Quick and Convenient To Use
Wet & Forget natural marble shower cleaner tile makes cleaning your shower quick and easy. All you have to do is spray it on the surface evenly, let it sit for 8 to 12 hours, then rinse off with warm water. That's it. You don't even need to scrub.
Vanilla Scent & Natural Ingredients
This shower cleaner has a pleasant vanilla scent that won't overpower your bathroom as some other products do. It also contains natural ingredients such as citric acid, lactic acid, and natural surfactants, which break down soap scum, dirt, mold, and mildew quickly yet safely.
No Need for Hard Scrubbing
You don't even have to scrub when using Wet & Forget natural shower cleaner because its powerful formula does all the work for you. This makes cleaning your shower an effortless task, so you can spend less time cleaning and more time enjoying yourself.
Leaves Surface Shiny and Clean
When used as directed, Wet & Forget marble shower cleaners not only remove dirt but also leave surfaces looking shiny and clean every time. The unique formula penetrates deep into porous surfaces, making it extremely effective at removing stubborn stains.
Pros:
No scrubbing or harsh chemicals needed
Removes buildup of soap scum, grime, and body oils
Will clean surface stains on caulk and sealed grout
Keeps calcium deposits and hard water stains at bay
Cleans and restores natural marble showers to like-new condition
Con:
Using instructions may be unclear and vague for beginners.
---
3. Weiman Granite Sealed Shower Marble Cleaner
Revitalize your stone surfaces with a Weiman shower marble cleaner. This powerful product quickly and easily cleans and seals in one step, restoring a glossy finish to any surface. Unlike other cleaners, it has an inviting citrus scent, so you can enjoy cleaning without harsh odors.
Polish Without Streaks
With Weiman marble stone cleaner, you no longer have to worry about streaks marring the look of your stone surfaces. Its advanced formula ensures a streak-free shine that lasts up to one month. Plus, your stone surface will become more resistant to staining and dirt buildup after regular use.
Safe On All Stone Surfaces
When using the Weiman shower cleaner, you don't have to worry about damaging your marble, granite, or other natural stone surfaces. This unique product is specifically designed to be safe on all types of stone while providing excellent cleaning power and protection against staining and etching.
Cleans And Seals In One Easy Step
Weiman granite sealed shower marble cleaner can easily clean and seal your stone surfaces. Spray the cleaner onto the wet surface and then buff off with a clean cloth or sponge. The protective barrier will help keep stains from setting in and remove dirt and grime instantly. It's quick, easy, and highly effective.
One Bottle Goes A Long Way
Because this cleaner provides such deep cleaning power with minimal effort required from you, a single bottle of Weiman cleaner can last for months. It won't take much time to keep your stone surfaces looking spotless with just a few treatments every now and then.
The Smells Of Citrus Are More Pleasant
The advanced formula of this cleaner provides superior cleaning power without harsh chemicals. The citrus scent makes it more appealing than most traditional cleaners. Instead of being overwhelmed by chemical fumes when you open the bottle or spray it, you'll just smell fresh citrus.
Pros:
Cleans, shines, and disinfects in one easy step
Prevents the spread of harmful bacteria and germs
Get a deep clean without harsh chemicals
It comes with a built-in sprayer for easy application
You'll save time and energy on cleaning
Con:
Citrus smells can be strong and chemical for some people.
---
4. Black Diamond Marble Shower Cleaner and Sealer
Treat your shower to a sparkly deep clean with Black Diamond shower cleaner and sealer. This must-have formula elevates the cleaning game. No rinsing is required. It wipes away dirt and leaves a streak-free shine that protects surfaces and keeps them good-looking.
Sale
2-in-1 Cleaner and Sealer
This incredible cleaner and sealer is all you need to keep your marble showers looking spotless. Not only does it deep clean dirt and residue from surfaces, but it also creates a protective seal to prevent future staining.
Plus, it's specifically formulated for marble showers, so you can trust that it won't harm or damage the delicate material.
No-rinse, pH Neutral Formula
The unique no-rinse formula of Black Diamond marble shower cleaner and sealer makes maintenance easy. Simply spray and wipe away the dirt and enjoy a sparkly surface without having to rinse any excess cleaner.
Its pH-neutral composition ensures that it won't leave behind any residual alkaline or acidic film on your surface either.
Streak Free Cleaning
No one wants their stylish marble showers to be covered in streaks after cleaning them. Luckily, Black Diamond showers cleaner has got you covered. Its unique formula effectively eliminates dirt without leaving behind any streaks or spots on your surfaces. Just pure cleanliness with a streak-free shine.
Spray and Wipe Formula
This cleaner's convenient spray and wipe formula makes cleaning up an absolute breeze. Just spray directly onto the surface, let it sit for a few seconds, then simply rub off dirt with a damp cloth. There's no need for hard scrubbing or high-pressure sprays.
It Gives Marble Showers a Deep Clean
This powerful product provides an incredibly deep clean that penetrates even the toughest grime build-up. Its superior formula effectively removes all tough stains from granite or other stone surfaces without damaging them.
Pros:
Protects your countertops against staining
Fortify your granite sealer with every use
Helps prevent staining and discoloration
Keeps your natural stone looking new and beautiful
Safe for food contact surfaces
Con:
The smell of this product may be too strong for some people.
---
5. Pledge Daily Marble Shower Cleaner
Cleaning your shower can be a tedious task, but Pledge shower cleaner makes it quick and easy. It's the ideal solution for all surfaces. It is durable enough to power through dirt without causing any damage. Daily use ensures you're never left with grime build-up or unpleasant odors again.
Sale
Safe for All Types of Surfaces
Pledge daily marble shower cleaner is formulated to be suitable for all kinds of hard surfaces, including tiles, glass, plastic, and metals. Due to its pH-neutral formula, it will not corrode or harm your cleaning surface.
You can confidently use it to clean different areas around your bathroom without worrying about damage to your surfaces.
Gentle Enough for Daily Use
The mild and gentle formula of Pledge shower cleaner ensures that it won't scratch or damage any surface when applied. This makes it ideal for daily use as there is no risk of damage caused by repeated application.
Cleans Better Than a Dry Cloth
This marble shower cleaner is specially designed to remove dirt, grime, calcium deposits, watermarks, and much more from your bathroom surfaces which no dry cloth could ever do. The powerful cleaning agents break down tough stains with ease while leaving behind a streak-free shine.
Easy To Use, Shines Surfaces
Using Pledge daily shower cleaners is quick and easy. Simply spray on the surface you wish to clean and then wipe with a dry cloth before rinsing off with warm water. Once applied, you will notice an instant shine and a pleasant scent that lingers in the air even after wiping away the product residue.
Leaves Incredible Rain Shower Smell
One of the best things about Pledge daily stone shower cleaner is its refreshing rain shower smell that lingers in the air long after you've finished cleaning. The scent isn't too overpowering yet strong enough to give you an invigorating feeling whenever it catches your nose.
Pros:
Keep your surfaces looking their best
Variety of fragrances to choose from
The leaves surface is clean and beautiful 
The product is gentle and safe for all surfaces
3x more effective than dry cloth
Con:
The cost of this product may be high compared to its quantity.
---
Comparison Table of the Best Cleaning Products for Marble Showers
| | | | | |
| --- | --- | --- | --- | --- |
| Product | Item Form | Scent | Specific Uses | Material Feature |
| StardropsPIPA370126 | Paste | Fruity Rhubarb | Sinks, Furniture, Glass | Toilet cleaner |
| Wet & ForgetE801064 | Liquid | Vanilla | Tile, Shower, Glass, Grout, Bathtub | Natural |
| Weiman109 | Spray | Citrus | Floors, Sinks, Tile, Shower | Natural |
| Black DiamondGP QT | Spray | Travertine | Countertop, Showers, floors | Hypoallergenic |
| Pledge317380 | Aerosol, Spray | Rainshower | Shower, Glass | Natural |
How to Choose the Best Cleaner for Marble Shower?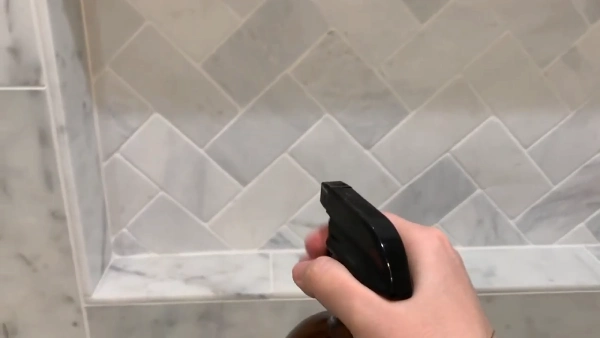 The market is filled with countless products claiming to do the job, but understanding what will work for your situation is key. To get great results and have a sparkling clean marble shower, you must consider certain factors when choosing the proper cleaner.
Consider the Type of Cleaner Needed
When choosing a cleaner for your marble shower, you must consider the type of cleaner you need.
Non-harsh cleaners are usually a good choice for marble surfaces, as harsh chemicals can damage and dull the stone over time.
Streak-free formulas are also ideal, as streaks or watermarks can be difficult to remove from this type of surface.
pH-neutral formulas help maintain the integrity of your marble's surface by not altering its pH level, which can potentially cause stains or discoloration.
Lastly, 2-in-1 cleaners and sealers offer cleaning and protection in one product. But they may not be recommended if you have more delicate marble.
Analyze Labels and Ingredients
Cleaning marble showers can be a challenging task. Therefore, it is always recommended to read the label carefully. Natural ingredients such as vinegar and baking soda are often recommended for use on marble. They clean without damaging the natural stone in any way.
Cruelty-free vegan options should also be considered when selecting a cleaner. At the same time, many animal byproducts are used in some products that could harm marble surfaces if applied incorrectly. These vegan options typically do not harm marbles and still provide excellent cleaning results.
Consider Safety and Ease of Use 
Always look for safe cleaners on all surfaces, including marble, stone, or even tile, if necessary. Many cleaners will give instructions on what surfaces they can safely be used on, so follow these instructions carefully when using them in your shower space.
Also, opt for cleaners that don't require hard scrubbing or many different steps or products during usage. This can make them more tedious to use over time and cause unnecessary strain on your body from repetitive motions during cleaning sessions.
Spray-and-wipe formulas are usually much easier to use since they require minimal effort from the user while still providing good results with each use.
Smell & Fragrance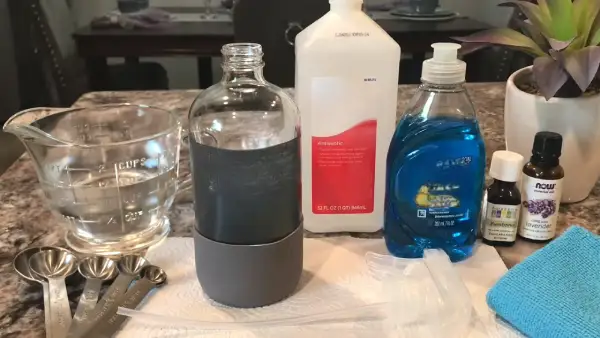 While this isn't necessarily essential when it comes to cleaning effectiveness, many people do prefer certain scents over others depending on their personal preferences or even allergies in some cases.
Citrus scents tend to be more acidic than other options like fruity or vanilla scents meaning they may not be suitable if you have sensitive skin in the area where you will be using your cleaner most frequently. In contrast, fruity or vanilla fragrances may offer an extra freshness after every clean, which many people enjoy.
Environmental Factors 
Marble is sensitive to certain chemicals, so it is crucial to pick a cleaner free of harsh chemicals that may damage the surface and require frequent replacement over time.
Natural or plant-based cleaning products are usually the best option as they contain ingredients that are less likely to harm the marble and still offer effective cleaning.
Also, when looking at cleaners for marble showers, consider if there are any known toxins in the product, such as VOCs (volatile organic compounds). VOCs can harm humans and animals and should be avoided whenever possible.
Finally, look for products with minimal packaging waste, as this is better for the environment.
Cleaning Properties 
A good marble shower cleaner should remove dirt and grime easily without leaving behind streaks or residue on the surface. Ensure that you read reviews of any product before buying it, so you know it will clean effectively but also not damage your marble shower in any way.
Some products have additional specific benefits, such as removing soap scum or preventing discoloration over time, so make sure you check these out before making your decision too.
Versatility
Marble showers require a cleaner that can be used on all surfaces, from tiles to grout to the actual marble itself. A polish that can do this without leaving any streaks or residue will ensure a deep clean and shine.
And when selecting a marble shower cleaner, it is vital to choose one that is gentle enough to use daily without worrying about damaging the surface. Lastly, ensure that the cleaner is user-friendly, making it easy to use and fast-acting so you don't have to wait around for it to do its job.
Cost Effectiveness & Value For Money
As with any purchase, cost-effectiveness, and value for money are important considerations when choosing a cleaner for a marble shower.
Look for cleaners that provide maximum coverage by using fewer products with each application. This feature also helps save money on water bills as you don't have to rinse off residue after cleaning.
Also, look for affordable and affordable cleaning solutions compared to other available options on the market. This way, you can ensure you're getting the most bang for your buck.
How Do Professionals Clean Marble Shower Grout?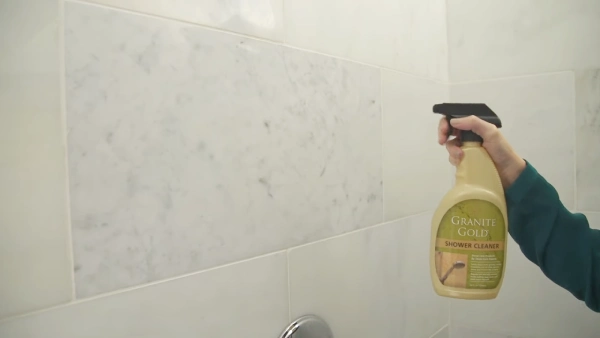 Professionals use specialized marble shower grout cleaners with a pH-neutral formula to ensure the marble won't be damaged. The best marble bathroom cleaners are designed to penetrate deeply and lift away dirt, grime, and soap scum without stripping the surface of its protective seal.
The grout cleaning process usually involves spraying or wiping the cleaner onto the surface and then using a soft cloth or brush to scrub gently before rinsing thoroughly with clean water.
It's important to remember that any acidic or harsh chemicals can permanently damage marble surfaces, so it is best to stick with products specifically formulated for this type of material. Regular maintenance such as sweeping, mopping, and occasional deep cleaning will help keep your marble shower looking its finest.
How Do You Remove Stains from a Marble Shower?
Removing stains from a marble shower is tricky since the stone is porous and quickly absorbs liquids which can cause discoloration. You can remove staining by applying a thick paste of baking soda and water directly on the stained area and gently scrub it off with a soft cloth or brush.
You can also try the best cleaner for marble shower floors, and walls explicitly made for marble showers. These cleaners are designed to break down soap scum, dirt, and other things that can cause stains without damaging the marble. Just make sure to follow the instructions on the product and rinse off any residue after use.
Are Marble Showers Hard To Clean?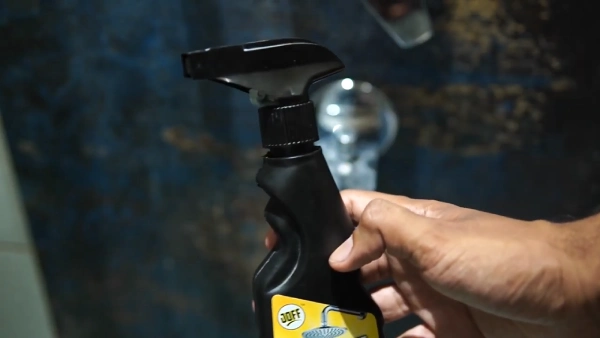 Cleaning marble showers can be a tricky job if you don't know the right methods to use. The porous nature of marble means that it can easily stain and accumulate dirt, making it difficult to clean and maintain its original look.
But regular wiping with a mild cleaner and good stain removal products make it possible to keep marble shower tiles looking shiny and new for many years. Using the best bathroom marble cleaner specifically for this type of surface is essential, as other cleaners may leave behind residue or cause damage.
For stubborn grime build-up, use a damp cloth with dish soap or a commercial-grade cleaner designed for marble surfaces. Regular scrubbing can prevent staining in the long run and make your marble shower easier to maintain over the years. 
What Takes Water Stains Out Of Marble Showers?
Removing water stains from a marble shower can be quickly done with the right cleaner. The best way to do so is by using either the best marble cleaner for the bathroom or mild dish soap mixed with a damp cloth.
These two methods are both effective at removing any pesky water spots without damaging the delicate surface of the marble tiles.
It is important to always test any products in an inconspicuous area first before using them on larger areas, and ensure that you never use anything abrasive as this could scratch or discolor your beautiful stone.
With proper maintenance and stain removal strategies, you should be able to keep your marble shower shining bright for many years ahead.
Keep Your Marble Shower Clean and New-Looking
Keeping your marble shower clean requires regular maintenance and carefully selecting the best marble shower cleaner. Professional cleaners are specially formulated to break down build-up without damaging the sealant or etching the surface.
So, paying attention to labels and ingredients is essential before purchasing a cleaner for your marble shower. Consider factors such as safety, how easy it is to use, how it smells, its versatility, and whether it is a good value for the price. This will help ensure that your shower looks new with minimal effort.
Based on all these factors, we recommend Stardrops PIPA370126 marble shower cleaner. This powerful cleaner easily tackles soap scum, dirt, and other stubborn stains. You'll always have a sparkling shower.
Sale
Stardrops – The Pink Stuff – The Miracle All Purpose Cleaning Paste
WORKS LIKE A MIRACLE ! -The Pink Stuff paste made cleaning easier like never before, While saving…
GREAT FOR ALL SURFACES -Remove stains,Grease or grime from just about anything, Stoves, Kitchen…
NO SCRATCHES -Stardrops Paste wont leave any scratches or any streak. Works Instantly -removes…
Best Marble Shower Cleaner: Top 5 to Keep Shining in 2023