Last Updated on March 12, 2023
Carpet cleaning is a big and competitive area, and there is really no scarcity of companies in this industry. Whenever you think about the carpet cleaners, it is only Bissell that comes to mind. It has been in business for more than one hundred years and has built a strong reputation over the last century.
Bissell Proheat Carpet Cleaners are designed to be the best carpet cleaners on the market. However, some other names are also in business for quite some time. Nonetheless, they do not enjoy the same popularity as Bissell.
Today, we will compare two of their most technologically advanced models that have revolutionized the carpet cleaning industry: Bissell Proheat 2x Revolution Pet Pro 1986 vs 1964.
Main Benefits and Features of Bissell Proheat 2x Pro Series
Bissell has been at the forefront of this industry for a long and their products are mainly known for their strength, durability, cleaning power, reliability etc. Bissell Proheat 2x Revolution Pet Pro is one such example of the company's ingenuity. Here are some of the main benefits and features of these models: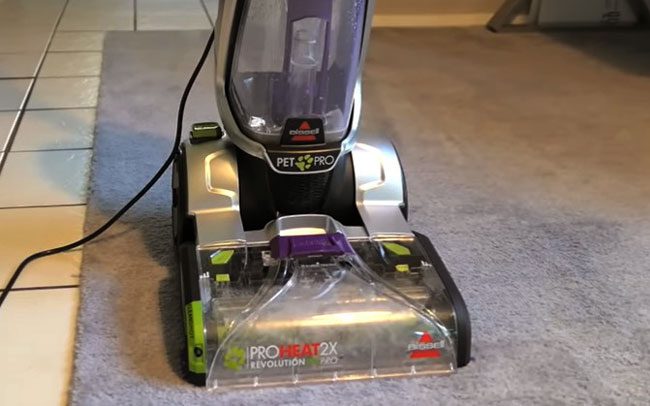 Benefits of Bissell Proheat 2x Pro Series: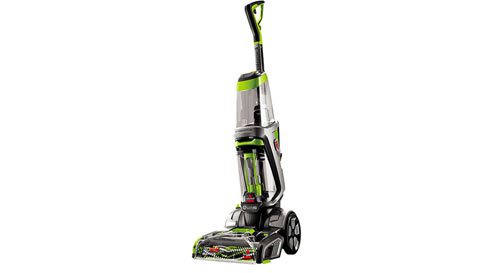 01. 2 Cleaning Modes:
These cleaners provide 2 different cleaning modes, i.e., the MAX clean mode and the Express Clean Mode. The machine gives a powerful and deep cleaning to remove stains, dirt, and odors in the MAX clean mode. In the Express Clean mode, it cleans the dry carpet in 30 min.
02. Low-Profile Foot:
Their foot features a low profile design. It ensures that the Proheat 2x cleans your carpet even at the edges and corners.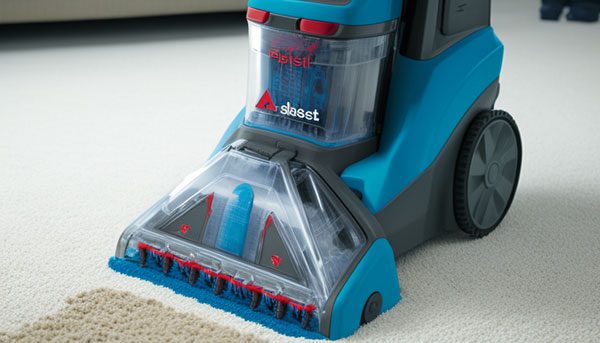 03. Lightweight Design:
The company understands the plight of its customers who have to drag this heavy machine for hours while cleaning their carpets. For that reason, they have come up with a lightweight design that is easy to carry and maneuver.
04. Durable:
The Bissell Proheat 2x Revolution Pet Pro will serve you long after you have bought it. It is because the company has used high-quality materials in making this cleaner.
Features of Bissell Proheat 2x Pro Series:
01. Suction Power:
The suction power of any carpet cleaner plays a very important role in its performance. Bissell Proheat 2x Revolution Pet Pro is an advanced model that has good cleaning power, which makes it the strongest cleaner on the market. It can easily clean carpets, rugs, upholstery, car interiors etc with immense power and convenience.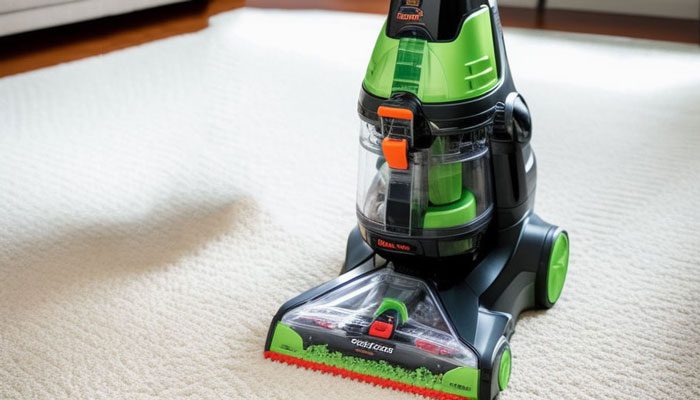 02. Heatwave Technology:
It also comes with heatwave technology. This means that the machine heats up water and extracts it from carpets to clean them properly.
The heat also kills germs, bacteria, dust mites etc, which cause many allergies and skin infections in your pets or kids. So this cleaner will not only give you a thorough cleaning but also keeps your family healthy and safe by killing germs.
03. On-Board Pretreater:
It comes with an on-board pretreater that allows you to pre-treat difficult areas before wiping them with water and cleaning a solution filled tank. This helps in removing tough stains much faster than any other cleaner the market today.
04. 2-in-1 Pet Upholstery Tool:
It has a 2-in-1 pet upholstery tool that allows you to clean pet hair from sofas and upholstered furniture. This tool is anti-static and will help you get rid of all the embedded dirt and crumbs within seconds.
05. EZ Clean Brush Roll Cover:
It has an ez clean brush roll cover that helps you to remove pet stain from the side of the cleaning tank with ease. You just have to push a button and this tool will quickly open up for your convenience. The bristle is self-cleaning so it does not leave behind any hair strands inside the tank.
06. Dries in About 30 Minutes:
This cleaner is known for its quick drying power. As soon as you are done with cleaning, the machine will dry up your carpet or upholstery within 30 minutes and then you can use it again without any hassle.
07. Antibacterial Cleaning:
It has an antibacterial cleaning formula that keeps your home or car germ-free. This cleaner will kill all the germs, bacteria, dust mites etc and keep your family healthy.
08. 12-Row Cleaning Rollers:
Bissell Proheat 2x Revolution Pet Pro is available with 12 rows of cleaning rollers that spin at a very high speed to give you the best possible cleaning experience. This is one of the most advanced models in this industry, so it has many more additional tools and features designed especially for making your life easier.
09. Dual DirtLifter PowerBrushes:
It is equipped with dual dirt lifter power brushes which are perfect for deep cleaning of carpets and upholstery. This cleaner is compatible with all types of carpet so you don't have to worry about the type either.
10. Come with Antibacterial Cleaning:
This machine has an antibacterial formula that kills germs, bacteria, dust mites etc and keeps your family healthy. So buying this cleaner will also keep your family safe and healthy without compromising on the cleaning.
11. Suitable for all Carpets:
Bissell Proheat 2x Revolution Pet Pro is suitable for all types of carpets and surfaces. It has the power to clean all kinds of carpets which includes thin shaggy ones, stubborn stains, etc. With its powerful suction it also locks away all dirt particles inside the machine so that your home stays clean and fresh for a long time.
Bissell Proheat 2x Revolution Pet Pro 1986 vs 1964: What is the Difference?
Bissell introduced the first model of carpet cleaning machine in 1979. i.e. They launched Bissell Proheat 2x Revolution Pet Pro in 2004.
The main difference between these two models is that the latter one has a green color on the front rotating brush, whereas the former has black or grey color.
In the 1986 model, it will provide more agitation and scrubbing, which results in a better carpet cleaning experience.
The charging difference between two models is also noteworthy. You can run it long time than before with the latest one. Moreover, you will expect long service life from the latest model.
How to Clean Carpet with Bissell Proheat 2x Revolution Pet Pro?
Cleaning a carpet is easy just follow these steps:
1. Insert the cleaning solution into the machine and then plug it into a socket wirelessly.
2. Mix water with the cleaning solution to create foam and then pour it on your carpet or upholstery.
3. After pouring, start vacuuming by pressing down on the handle and keep doing so till you remove maximum dirt from the carpet.
4. Repeat step 1 if you have a stubborn stain on your carpet or upholstery.
Conclusion:
If you have a pet at home, then this cleaner is a must-have for you. Bissell Proheat 2x Revolution Pet Pro is the best machine that can clean everything from carpets to upholstery and even pet hair from sofas. The only thing that you need to take care of is that you clean all the filters and drains properly after every use. It is a hassle-free machine that will not give you any extra work to do. We hope this comparison of Bissell Proheat 2x Revolution Pet Pro 1986 vs 1964 is informative and you will make the right choice.
Bissell Proheat 2x Revolution Pet Pro 1986 vs 1964 | Guide