Last Updated on February 4, 2023
If you're tired of scrubbing away at your mirrors only to find them foggy or dirt covered again seconds later, it's time to find the right bathroom mirror cleaner. Not all cleaning products are effective, and some even risk damaging your mirror long-term.
The best bathroom mirror cleaner should offer powerful cleaning abilities, have an appropriate composition and volume, and leave behind a pleasant scent. It should be multipurpose to clean other surfaces in addition to mirrors.
Check out our reviews of the leading mirror cleaners, so you won't ever have a dull moment looking into the mirror again.
Best Bathroom Mirror Cleaner: Editor's Recommendations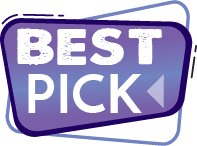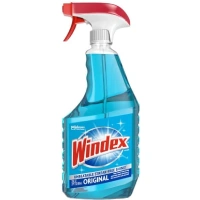 Windex Bathroom Mirror Cleaner Spray Bottle
Powerful Bathroom Mirror Cleaner
● Item Form: Spray
● Scent: Original
● Volume: 23 fl oz
● Natural material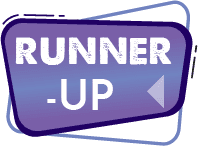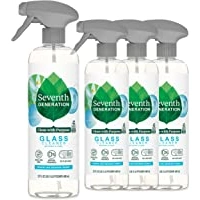 Seventh Generation Mirror Cleaner
Pleasant Scented Mirror Cleaner
● Item Form: Spray
● Scent: Sparkling Seaside
● Volume: 23 oz
Top 5 Reviews on Mirror Cleaners for Your Bathroom
Your bathroom mirrors can be the best feature in your house or a dirt-streaked eyesore. To make sure they sparkle and gleam like never before, we're here to give you all the intel needed on our top five mirror cleaners with no more hard water spots or soap scum.
1. Windex Bathroom Mirror Cleaner Spray Bottle
Keep your counters and mirrors shining like new with Windex bathroom mirror cleaner spray. This amazing product will make quick work of any fingerprints, dirt, or smears you may have on the glass, marble, granite, and more.
Sale
1. Powerful Cleaning: 
Windex bathroom mirror cleaner is formulated to provide maximum cleaning power on any surface. It quickly and easily removes water spots, fingerprints, dirt and smears from surfaces.
In addition to that, it can also dissolve away glue residue with ease. Not only does it clean, but it also lightens and brightens the area for a gleaming finish that lasts longer than usual. 
2. Multipurpose: 
This bathroom mirror cleaner is great to use on multiple surfaces like glass, marble, granite, plastic, stainless steel, and windows, even those with low-E coating or UV protection. It won't leave any marks or residue behind.
Windex bathroom mirror cleaner spray bottles can also be used safely on car windows without any adverse effects making it ideal for tinted windows too. This cleaner can be used on 3D printers or inkjet printers as well, making it a multi-purpose product overall.
3. Scent: 
Windex bathroom mirror cleaner has an original scent that fills up the room when sprayed onto any surface leaving behind a pleasant aroma after use.
4. Fast and Easy to Use: 
Cleaning your bathroom mirror properly with Windex is simple. Just spray the cleaner onto the surface you wish to clean, then use either a lint-free or microfiber cloth to wipe it in an up-down motion until you're satisfied with the results.
You do not even have to worry about cloudy days since this product works even in overcast conditions providing great efficiency.
Pros:
Leaves a streak-free finish
Cleans bathroom mirrors quickly and easily
Cleaning car windows without damaging the tint
Leaves a pleasant, long-lasting fragrance
Cleans a variety of surfaces
Cons:
Poor quality rags or paper towels can create smears
---
2. Swingline Spray Way Bathroom Mirror Cleaner
Make any bathroom mirror a showpiece with Swingline mirror cleaner. This all-purpose cleaning solution quickly loosens dirt, grime, and fingerprints for an effortless sparkle.
Sale
1. Cleaning Ability:
Swingline mirror cleaner has a special formula that effectively removes dirt, dust, smudges and fingerprints without leaving any streaks or residue on surfaces. All you need to use is a microfiber cloth.
Its foaming action penetrates deeply into the pores of the glass, providing an effective cleanse that requires no rinsing or wiping afterward. The result is a sparkling clean finish that won't leave any streaks or residue behind. 
2. Scent:
With every spray of Swingline cleaner, you'll be delighted with its fresh fragrance that leaves your bathroom smelling like it was just cleaned. The pleasant aroma will linger in your bathroom for hours after cleaning leaving you feeling refreshed as you enter every time.
3. Safe to Use:
You don't have to worry about harsh chemicals when using Swingline spray way bathroom mirror cleaner. It contains no ammonia yet still provides an effective cleanse from all surfaces it touches. That makes it perfect for use around kids and pets as well.
4. Multipurpose:
This bathroom mirror cleaner can be used on windows, oem-tinted windows, computer screens, plasma & LCD TVs, making it one of the most versatile cleaners around. It can also be used on shower doors and other glass surfaces in your bathroom, giving them a streak-free shine that lasts long after use.
Pros:
Cleans without streaks or residue
Safe for computer screens and TVs
Fresh clean scent
Leaves a spotless shine
Comes in an easy-to-use spray bottle
Cons:
Very strong scent to some users
---
3. MiracleWipes Streak Free Cleaning Wipes for Bathroom Mirrors
Make your bathroom mirrors shine by using MiracleWipes. It is designed to make removing fingerprints, handmarks, and other dirt easy. And it doesn't contain ammonia or abrasive cleaners harming surfaces like windows, glass stoves, and car doors.
1. Cleanliness:
This bathroom cleaner is the ideal solution for getting rid of fingerprints and hand marks on mirrors. It won't leave any streaks, so you can wipe the mirror, and it will be shiny afterward.
2. Easy to Use:
MiracleWipes streak free cleaning wipes for bathroom mirrors is very easy and convenient to use. Just spray the cleaner, wipe down the reflective surface with a soft cloth, then dry it off with a microfibre cloth.
3. Ammonia-Free:
Forget about harsh chemicals like ammonia. The wipe will keep your glass surfaces sparkling without any damage. Now, you can clean with confidence and bring back that showroom shine to all those hard-to-reach areas in your home as well as avoid any unpleasant smells. 
4. Usable on Different Surfaces: 
MiracleWipes is super gentle, protecting windows, glass, and doors without leaving scratches or marks. It's the perfect solution for any of those delicate jobs that need special attention, with none of that nasty corrosion found in other products.
Pros:
Easily removes fingerprints and hand marks
Leaves glass surfaces looking crystal clear shine
Safe for use on various glass surfaces
Ammonia-free cleaning product
Cons:
Wiping when it starts to dry out leaves lint
---
4. Better Life Natural Streak Free For Bathroom Mirror Cleaner
Get your bathroom mirrors gleaming with Better Life natural streak free. This easy-to-use cleaner is made from natural ingredients, giving it a delightful scent that'll make scrubbing up fun. It's powerful enough to tackle tough soils and grime without leaving streaks.
1. Removal Ability: 
It is designed to tackle even the toughest soils and grime. This includes fingerprints, nose prints, rain spots, dirt, stinging scents, and more. It can remove all forms of soil and grime from surfaces quickly and effectively while leaving them completely streak free with no film left behind. 
2. Safe to Use: 
This glass cleaner is safe to use because it does not contain any harsh chemicals. It doesn't have VOCs, alkylphenol surfactants, or petroleum products that could be harmful when used too much or for a long time. You can use this spray directly on a cloth and then wipe it off with another clean cloth.
3. Scent: 
Better Life's streak-free natural mirror cleaner has a pleasant aroma. It will not overpower other smells in the room or linger long after completing the cleaning task.
4. Versatility: 
You can spray it onto hard surfaces like countertops, tile floors and walls, and other semi-porous materials like glass windows and Plexiglas treated windows. This all purpose cleaner can also help keep the auto glass clear while driving, so streaks won't appear when taking a long drive on sunny days.
Pros:
Removes grime, fingerprints, and nose prints
Leaves surface streak-free and film-free
Safe for glass, windows, auto glass, Plexiglas, and more
Pleasant light scent will not overpower other smells
Disadvantages:
Windshield cleaning needs more effort
---
5. Seventh Generation Mirror Cleaner
Bring out a streak-free shine for all your mirrors, windows, and glass surfaces with Seventh Generation Mirror Cleaner. It enhances your home's natural beauty with streak-free glass surfaces and satisfyingly fresh essential oil scents.
1. Cleaning Properties:
This mirror glass cleaner eliminates dirt, fingerprints, smudges, fog, stains, and other residues on any mirror or glass surface with ease. Its advanced formula makes it easy to clean surfaces without leaving streaks or residue behind, giving you a crystal clear view.
2. Scent Type:
Seventh Generation mirror cleaner has a refreshing natural scent derived from essential oils and botanical ingredients for a pleasant cleaning experience. It lasts long after you've finished wiping down the reflective surface.
The pleasant smell is free from harsh chemicals or artificial fragrances, preventing you from breathing in toxic fumes when cleaning your home. 
3. Safe for Surface:
It uses a plant-based formula with no harsh fumes or harmful residues that can damage your mirrors and other surfaces over time. The cleaning product is Zero VOCs certified which means that it meets the highest safety standards for indoor air quality. It ensures perfect safety for both you and your family.
4. Versatile in Use:
Seventh Generation cleaner is incredibly versatile when cleaning different surfaces around your home. It can be used on chrome, glass, plate glass, and stainless steel with no rinsing required. Simply spray it onto the surface and wipe it with a microfiber cloth for a streak-free shine every time.
Pros:
Keep your mirrors and other surfaces clean and streak-free
Comes in a natural scent from essential oils
Zero VOCs means no harsh fumes
Safe for you and your family
Cons:
Sometimes require a second cleaning
---
Comparison Chart of the Bathroom Mirror Cleaners:
| | | | | |
| --- | --- | --- | --- | --- |
| Product Name | Item Form | Scent | Volume | Speciality |
| Windex Bathroom Mirror Cleaner Spray Bottle | Spray | Original | 23 fl oz | Natural |
| Swingline Spray Way Bathroom Mirror Cleaner | Spray | Fresh | 19 fl oz | No ammonia |
| MiracleWipes Streak Free Cleaning Wipes | Wipes | Fresh | 12 fl oz | Ammonia free |
| Better Life Bathroom Mirror Cleaner | Liquid | Natural | 32 fl oz | VOCs free |
| Seventh Generation Mirror Cleaner | Spray | Sparkling Seaside | 23 fl oz | Biodegradable |
Buying Guide on the Best Bathroom Mirror Cleaner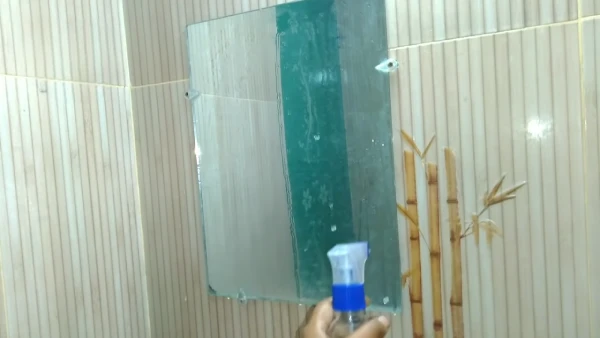 Cleaning your bathroom mirror doesn't have to be daunting. With a little bit of evaluation, you can find the perfect cleaner for that gleaming reflection. Consider its cleaning power and composition, fragrance, as well as multipurpose.
1. Cleaning Ability:
When choosing one of the best mirror cleaners, consider the cleaning ability of the product. It should be able to easily and quickly remove hard-to-remove residues such as water spots, fingerprints, stains, dirt, smears, smudges, streaks, and glue residue.
This glass cleaner should also be able to remove foggy patches without damaging the surface of the mirror. You may want to look for something capable of quickly cleaning surfaces without needing a lot of scrubbing or elbow grease.
2. Made of Composition:
There are some cleansers made of ammonia and other harsh chemicals which may be powerful in their cleansing abilities. But these products can sometimes be damaging and harmful to the skin if used too often or left on the skin for long periods of time.
A few cleaning products are made with natural ingredients that are VOCs free and biodegradable, so they provide a safe alternative for use around family members.
3. Scent:
Scent can play an important role in choosing the best mirror cleaner for you and your family as well. Some scents come in light versions while others are more strongly scented.
If anyone in your home has smell sensitivities, then it's best to go with something more mild or unscented. Popular options include varieties with notes of original, fresh, and natural fragrances like rose or sparkling seaside invigorating scents.
4. Volume:
The volume of cleaning products available will depend largely on how often you plan on using them. Smaller bottles are perfect if you just need a quick clean now and then while larger containers might be better suited if you plan on using the product regularly over time.
5. Multipurpose:
It is beneficial to find the best glass cleaners that serve multiple purposes. Make sure it is suitable for all the different types of surfaces found in bathrooms.
Many glass cleaners are also effective on other surfaces such as marble, granite, plastic vinyl, stainless steel tile, and window frames. Car window and printer ink can also be removed by many glass cleaners, so they make great all-purpose tools for keeping your home clean and tidy.
How Do You Clean a Bathroom Mirror Without Streaks?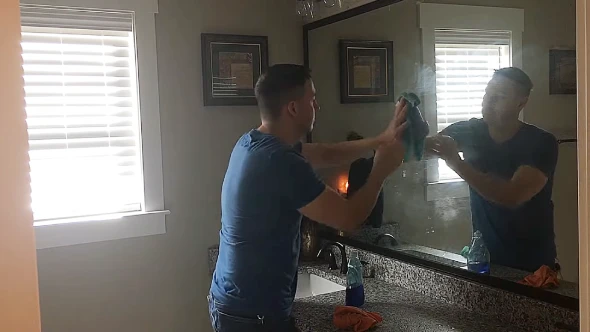 A bathroom mirror can accumulate dirt, grime, soap scum, and other residues over time. Cleaning it properly can be tricky since it requires the right cleaning products and taking specific steps to ensure that no streaks are left behind afterward.
Step 1: Start by spraying the mirror cleaner directly onto the surface of the mirror. This should help break down any stubborn stains or residues on its surface without damaging it.
Step 2: Allow the solution to sit for up to five minutes before wiping it away with a lint-free cloth or microfiber cloth. Be sure to move in one direction rather than back-and-forth motions while doing this in order to avoid creating additional streaks on its surface.
Why Are Your Mirrors Smeared After Cleaning?
There are several possible reasons why mirrors become smeared after cleaning. One common cause is using too much product when cleaning the surface, which leaves behind a residue that causes smearing.
Another possible reason is not drying the mirror completely after you clean it. This allows water and product residue to remain on the surface and eventually cause smears when touched.
Using the wrong type of cloth or tool on the glass can scratch the surface and create permanent streaks that may look like smears after you've cleaned your mirror.
To avoid these issues, always use the right amount of product, and dry the surface thoroughly afterward. Only use soft microfiber cloths to clean your mirrors without leaving any scratches behind.
What Causes Haze On Mirrors?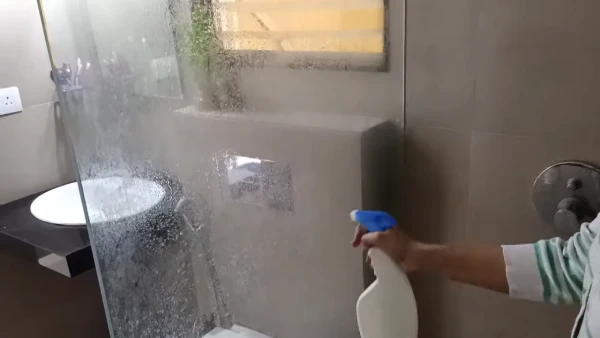 Haze on mirrors can be caused by a variety of factors, ranging from dirt and desilvering to a lack of proper maintenance. Dirt, dust, and other particles can accumulate on the surface of the mirror over time, causing it to appear hazy when viewed up close.
What Cloth to Use to Clean Mirrors?
The best cloth to use when cleaning mirrors is a soft microfiber or lint-free cloth. Microfiber is ideal because it has absorbent and clinging qualities that make it easier to clean off dirt, smudges, and streaks without scratching the mirror surface.
These characteristics are due to the small fibers in microfiber that have loops on their ends, allowing them to attract and trap dirt particles like a magnet. They can enter even the smallest crevices of your mirror, making them easier and more efficient at cleaning than traditional fabrics.
Does Vinegar Clean Mirrors Better than Commercial Cleaning Products?
White vinegar can be an effective cleaner for mirrors as it is acidic in nature and helps break down deposits such as soap scum residue left behind from other cleaning products. Using vinegar alone does not necessarily make for the best mirror-cleaning solution compared to traditional commercial products.
When using vinegar as a cleaner, be sure to dilute it with dish soap so that you don't damage your mirror with the full force of the acidity.
Why Shouldn't You Clean Mirrors with Vinegar?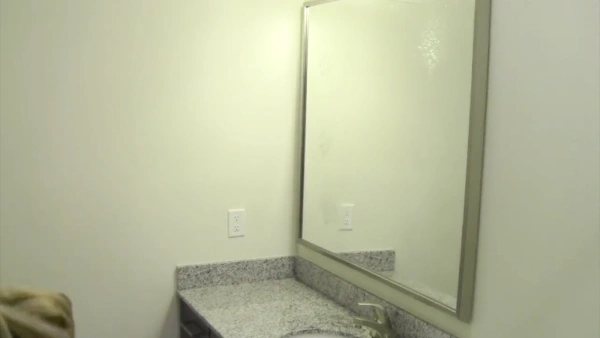 Using vinegar directly on a mirror can potentially damage its protective coating if too much seeps through onto the glass surface. The coating is used on modern mirrors in order to reduce any potential glare from lights reflecting off its surface and give it a nice glossy finish.
What Should You Not Clean Mirrors with?
When cleaning a delicate surface such as a mirror, one should avoid using paper towels. Their abrasive qualities could end up scratching or dulling your glass over time if used incorrectly or too harshly during wiping motions.
They are also not absorbent enough to get rid of all streaks and smudges which could leave your glass looking foggy once dry. Instead, opt for something like microfiber cloths for better results without leaving behind any lint or dust particles on your finished product either.
Keep Your Bathroom Mirrors Gleaming
Over time dirt and grime can build up on our mirrors due to steam from showers or splashes from sinks. Using a special bathroom mirror cleaner is one of the most effective ways to keep your bathroom mirrors looking beautiful.
If you want your bathroom mirrors sparkling clean, then it's worth investing in some high-quality bathroom mirror cleaners. When shopping around for one, always keep an eye out for cleaning ability, ingredients, scent, and multipurpose products.
Nothing beats Windex for your bathroom cleaning needs. Windex is the leading mirror cleaner that offers all-around powerful cleaning, fast and easy use, a pleasant scent, and multipurpose capabilities. This magical bathroom mirror cleaner is here to make the mundane task of scrubbing down surfaces enjoyable.
Sale
Best Bathroom Mirror Cleaner: Top 5 for Shiny Look in 2023